Space Coast Foot & Ankle Center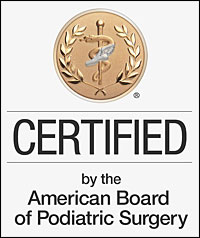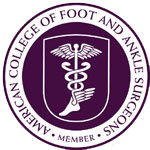 Welcome to Space Coast Foot & Ankle Center, the home of Dr. Jack MacKenney and Staff. Here you will find a family run office courteous and understanding to your foot problems and your needs. Our goal is to provide you personalized foot care while making you feel like part of our family. We started our family owned and operated business in 2004 and focus our efforts on providing the best foot and ankle care in Brevard County.
Dr. Jack MacKenney is Board Certified by the American Board of Podiatric Surgery, able to provide the ultimate in care for every patient. While serving in the area for many years, Dr. MacKenney has been named #1 Podiatrist in Brevard County. Patients of Space Coast Foot are happy with the treatments they receive as well as the caring nature of Dr. MacKenney and his staff.
At Space Coast Foot & Ankle Center, we specialize in individualized care. We do not take a one-size fit all approach. We treat every patient as an individual and review your specific case before making any decisions to help you feel better. As the best podiatrist in Melbourne, we focus our care to ensure every patient is treated effectively, ensuring foot pain or common issues like plantar fasciitis is a thing of the past.
Common Issues We Treat
While our office treats all foot and ankle conditions, however, there are common issues that many people face. Among some of these are plantar fasciitis (heel pain), all tendonitis including Achilles Tendon, joint pain, skin conditions, wounds, arthritis, and all toe nail issues (fungal and ingrown), and many more.
Our office can provide you with a full assessment after reviewing all of your foot problem needs and concerns. Dr. MacKenney will then come up with the proper treatment plan leading to your solution of your foot problems.
Additional Conditions We Treat: (See OR Services PAGE)
Achilles tendon rupture/ tendonitis
Arch pain
Arch supports
Bunions
Calluses
Corns
Diabetic peripheral neuropathy
Diabetic shoes
Flatfeet
Gout
Hammertoe
Heel pain
Ingrown toenails
Neuromas
Plantar Warts
Swollen feet and ankles
Tailor's Bunion
Tarsal tunnel syndrome
Toenail fungus
Wound care
Taking New Patients
Dr. Jack MacKenney is always taking new patients. If you are in need of podiatric care, we are happy to assist. Easily schedule an appointment by calling our office and prepare for your visit with our patient information forms available online. We make it easy for new patients to be ready for their appointment, quickly moving forward with a review of foot and ankle issues. Save time during your appointment by preparing your information early.
New patient forms can be printed from your computer and filled out ahead of time. Bring the paperwork with you to your appointment, allowing us to set up your new patient file with ease.
Locally Owned and Operated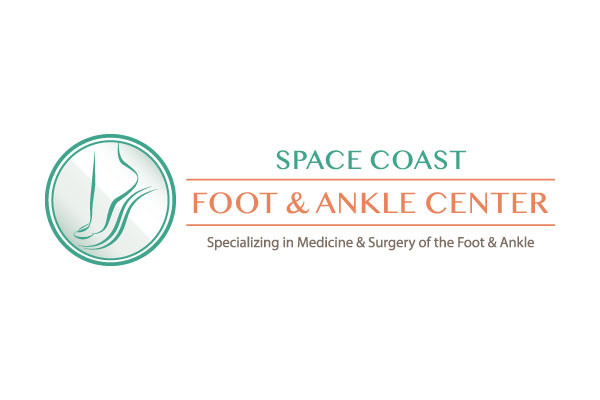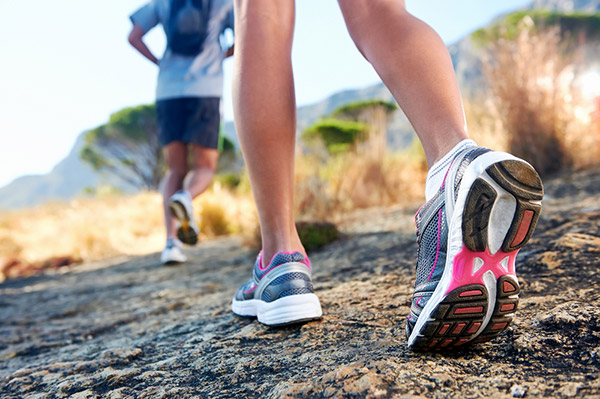 Brevard County has become our home over the last 17 years. We were voted by our patients by Florida Today as "Brevard's Best Podiatry Office." You can rest assured that when you come into our office you get the special attention your foot concerns deserve. This means Dr. MacKenney spends the quality time with each of his patients in teaching and answering your questions about your specific foot problems.
No issue is too small or too difficult. Dr. MacKenney takes time and makes an effort to give the proper attention to every patient. By learning more about your issue, asking questions and reviewing your foot, he can provide the best form of treatment to ensure you feel better and have proper foot function in no time. When we say our staff is like a family, its because we truly are family. Dr. Jack MacKenney's wife Hope is the office manager and nurse, his mother in-law Louise is the receptionist and a nurse, and father in-law Larry works in the front office.
As you browse through our website you will find information about our office, location, family (staff), insurances, as well as the services that we provide. Feel free to call our office for more information.
Our hope is that you become part of our family. We invite you to email or call our office with any questions via the contact us page of our website. We look forward to serving you and your foot and ankle needs.